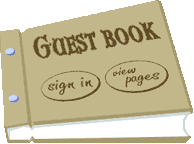 International Pest Consultant | Basel, Switzerland - Operating  Worldwide

As R&D manager I worked with Raja over several years to develop and launch products to the professional pest control industry. Rather than try to hide the "weaknesses" of a product and only talk about its strengths, Raja preferred to tackle the problem issues head-on with innovative marketing ideas, challenging the "conventional wisdom". His unique style of presentation, meant that product launches and conferences were always well attended by pest control operators, wondering what he would come up with next. He is accomplished in getting a diverse team working together to achieve common goals, by recognising good ideas from others and giving credit accordingly. The strong team spirit, new product offerings and innovative marketing approaches resulted in a tripling of the business. 

Graeme Smith

Former Asia/Pacific Environmental Health Product Development Manager, Bayer Animal Health,

now in the FMCG industry, Sydney Australia

I worked with Raja in a small team for many years and with the combination of innovative new products and novel marketing methods the business was able to grow significantly, quadrupling in the space of 7 years. Raja's own special style was a major factor in getting the attention of the market - this meant that all product launches were the best attended pest control events of the year. Each event would get the industry talking and those that missed out would endeavour to make it to the next one. Always one to give credit where it is due, Raja was an integral member of the team and crucial to its success.

Warwick Madden

Former Research & Development Manager Bayer Environmental Science

now Consultant at Further Research & Consulting, Sydney, Australia

Client Testimonials from LINKEDIN

1. "I engaged Raja recently as a consultant to provide a business analysis for a potential acquisition target. Through pre-planning we identified the important elements that my company needed in order to make our decision, and Raja delivered on all of them beyond our expectations. Raja's work was thorough, detailed and broad in scope. In addition, he was available for and replied to all of our follow-up questions and requests for clarity. I highly recommend Raja's work based on this experience."

Vince Pascarelli International Business Development, 

AMVAC Chemical Corp, Switzerland

2."We contracted Raja Mahendran for an analysis of an Environmental Health market segment. Raja engaged his international network to provide us with an in-depth analysis, including acquisition options. He gave us valuable insights and good market intelligence that helped us to further develop our strategies. The assignment was at short notice but Raja delivered on time and was available to us for follow up questions. From our experience, we can recommend Raja as an international strategic business consultant. "

Pascal Day, Global Portfolio Manager

Bayer Environmental Science, France

3."Raja provides high quality work delivered to the deadline. He not only provided his own specialist knowledge of the subject we required, but the trust and reliability he has built enabled him to seek out additional information to enhance our project. We would recommend and use Raja again without hesitation."

Rob Fryatt Managing Director

Xenex Associates, UK

International  Pest Business Consultant